Apple will perhaps restore the Illuminated Apple in future MacBooks. Apple would be considering the possibility of putting the colored Apple back on the back shell of the display of future MacBooks, a distinctive element that it has stopped exploiting since 2015, using a uniformly colored logo instead of the illuminated Apple, "turning off" the light.
How to rotate a photo on iPhone or iPad?
The possibility that Apple restores the bitten Apple logo that lights up on the body, is evident from a new patent registered by the House of Cupertino. This was reported by the Patently Apple website, explaining that the patent in question was registered in May 2022, and unveiled by the US Patent and Trademark Office last week.
In the various implementations indicated in the patent entitled "Electronic Devices With Backlit Partial Mirror Structures", one of the examples leaves no doubt and the documentation highlights the possibility of including a logo on the back of the body (the one facing third parties). "The logo or other structures in the device may be equipped with a partially reflective backlight", a section in which to place "a logo" […] with a bright appearance, while blocking internal components from view ".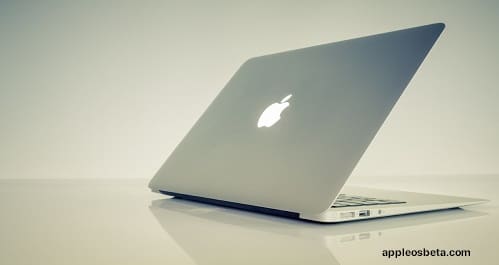 The patent also highlights the possibility of using thin layers of coatings with which to obtain the desired reflections, taking into account the "desired transmission spectrum of visible light and the desired absorption spectrum of visible light".
The Macrumors website recalls that the first Mac laptop with the Apple illuminated in the center of the rear display shell was the PowerBook G3 presented in 1993, an idea subsequently exploited for all notebooks produced for the next 16 years. The only change made after the first PowerBook is the overturning of the Apple logo, so as to render it to the viewer of the laptop (the Apple is "upside down" when the Mac is closed but displays correctly when the Mac is open, in such a way that it can be seen by anyone sitting opposite or nearby).