iOS 17 won't be revolutionary but Apple will fulfill the requests from users. In the latest issue of its "Power On" newsletter, the always well-informed Bloomberg's Mark Gurman reports that iOS 17 will be a bigger update than Apple previously anticipated.
iPhone 15 with proximity sensor in the dynamic island to improve Face ID
In January of this year, Gurman spoke of iOS 17 as an update with fewer new features than in previous years, "limited" by the fact that various developers in Cupertino would be working on the future AR/VR viewer.
Now Gurman reports on a change of strategy in Cupertino. «When Apple started developing iOS 17, the initial idea was of an optimized version of the system, mainly focused on bug fixing and performance improvement, rather than on adding new features (not very different from the company's approach with Snow Leopard on Mac OS X in 2009)," writes Gurman.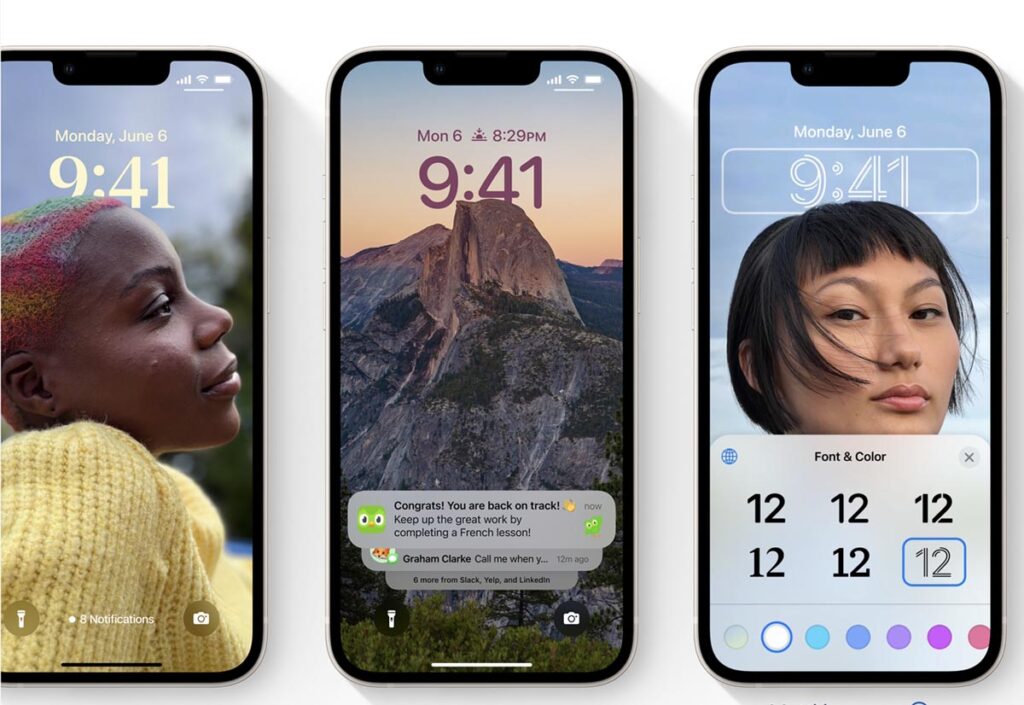 «The idea was to avoid the problems initially encountered with iOS 16, an ambitious update that suffered from missed deadlines and initial bugs. Later in the development process the strategy changed. iOS 17 is now expected to have "nice to have" enhancements, though there won't be any major improvements, such as last year's improved lock screen. The goal of the software, codenamed "Dawn", is to define many of the most requested features of users».
It is not clear what Gurman is referring to, but we should find out more in the context of the annual developer conference, WWDC in June 2023. Among the new possibilities, improvements related to CarPlay, to Siri, to the sideloading of apps from alternative stores (a step to which Apple is practically obliged by the European Commission), support for the Augmented/Virtual Reality viewer, a product that according to many observers we will see at WWDC23.