iPhone 14, 14 Max, 14 Pro and 14 Pro Max Price Predictions. Interest in the new iPhone 14 models this 2022 is much greater than last year's iPhone 13. The iPhone 14 is not expected to have a new design, but the flagship iPhone 14 Pro and 14 Pro Max models will have a new camera unit on the back with a main camera at 48 megapixels. The matrix of the main camera will be significantly increased compared to the iPhone 13 and more aperture. Previous models of the iPhone 13 and iPhone 12 only boasted 12 megapixel cameras.
Features of all iPhone 14 models revealed
It's not just about megapixels, and Apple has been able to prove this to the whole world many times. The quality of photos and videos from 12-megapixel cameras allowed the iPhone 13 Pro and 13 Pro Max to enter the list of the best camera phones of their time. Although in the ranking there are smartphones with 108-megapixel cameras. The case when megapixels do not solve everything and are not the main criterion for the quality of the camera. The work of the entire device as a whole is important, including a bunch of little things and high-quality software. It was the same with the iPhone 12 Pro and 12 Pro Max and with the iPhone 11 Pro and 11 Pro Max. All of them were among the top ten smartphones of their time in terms of the quality of shooting photos and videos, not surpassing the cameras of competitors in megapixels.
In connection with the upcoming release of the iPhone 14 Pro and 14 Pro Max with a 48-megapixel camera, many fans of apple smartphones have high expectations from a new level of shooting photos and videos from these devices. Hence the increased interest in Apple's flagships of the 14th line.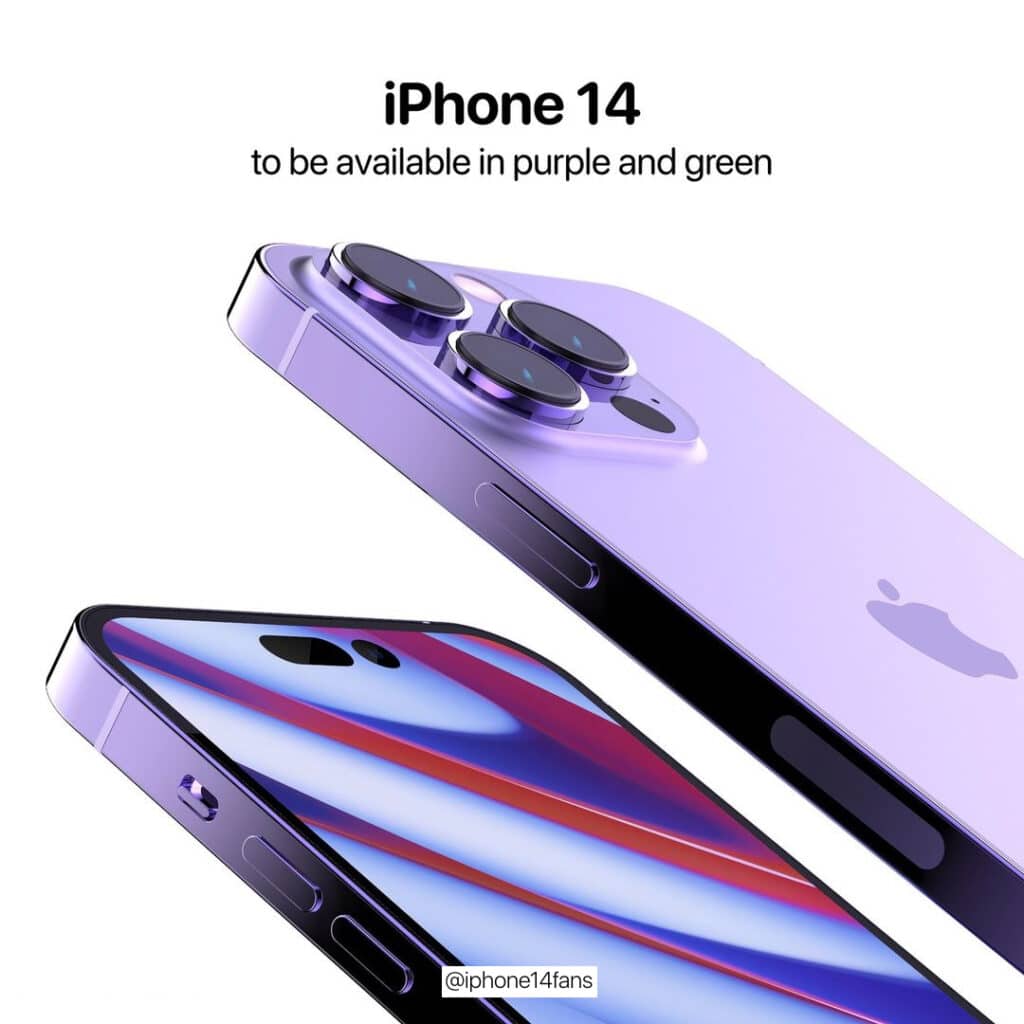 The younger models of the iPhone 14 and 14 Max will not receive a 48-megapixel camera, they will have 12-megapixel photosensors. But all 14x iPhones are expected to have autofocus on the front camera, and the new iOS 16 will improve the quality of photos and videos through software solutions. If we continue to describe the advantages of the flagship iPhone 14 Pro and 14 Pro Max, then both of them will support 8K video recording and high-quality cinema-level optical image stabilization.
Prices for the iPhone 14, according to preliminary data, will be higher than the previous iPhone 13 models by about $100. This is if we talk about the prices that will be in the US.
Expected prices for iPhone 14 models in the US
iPhone 14 prices in US dollars
iPhone 14 128Gb – $800
iPhone 14 256Gb – $900
iPhone 14 512Gb – $1100
Prices for the iPhone 14 Max in dollars
iPhone 14 Max 128Gb – $900
iPhone 14 Max 256Gb – $1000
iPhone 14 Max 512Gb — $1200
Dollar prices for the iPhone 14 Pro
iPhone 14 Pro 128Gb – $1100
iPhone 14 Pro 256Gb – $1200
iPhone 14 Pro 512Gb – $1400
iPhone 14 Pro 1Tb – $1600
Prices in $ for iPhone 14 Pro Max
iPhone 14 Pro Max 128Gb – $1200
iPhone 14 Pro Max 256Gb — $1300
iPhone 14 Pro Max 512Gb – $1500
iPhone 14 Pro Max 1TB – $1700