March 2024 Debut for Apple's Vision Pro: Revolutionizing the Interface Between Digital and Physical Worlds. Apple's much-anticipated Vision Pro, a state-of-the-art "Spatial Computer," is now slated for a March 2024 release, as forecasted by Bloomberg's Mark Gurman in his "Power ON" newsletter. Initially expected early in 2024, this new timeline suggests a slight delay, with the launch possibly happening in March.
iOS 17 Brings Enhanced Privacy: Easily Remove Photo Metadata Before Sharing
The Vision Pro represents a significant leap in technology, blurring the lines between the digital and physical worlds. It allows users to interact with digital content as if it were part of their physical environment, maintaining a connection with the real world and the people around them. This innovative approach to augmented reality is poised to redefine user interaction with technology.
Exclusively available in the USA upon its release, the Vision Pro will be sold only through Apple Stores and the Apple website. This exclusive distribution strategy underscores Apple's commitment to a tailored customer experience, considering the device's need for specific sizes and ophthalmic lenses, something third-party vendors may not adequately provide.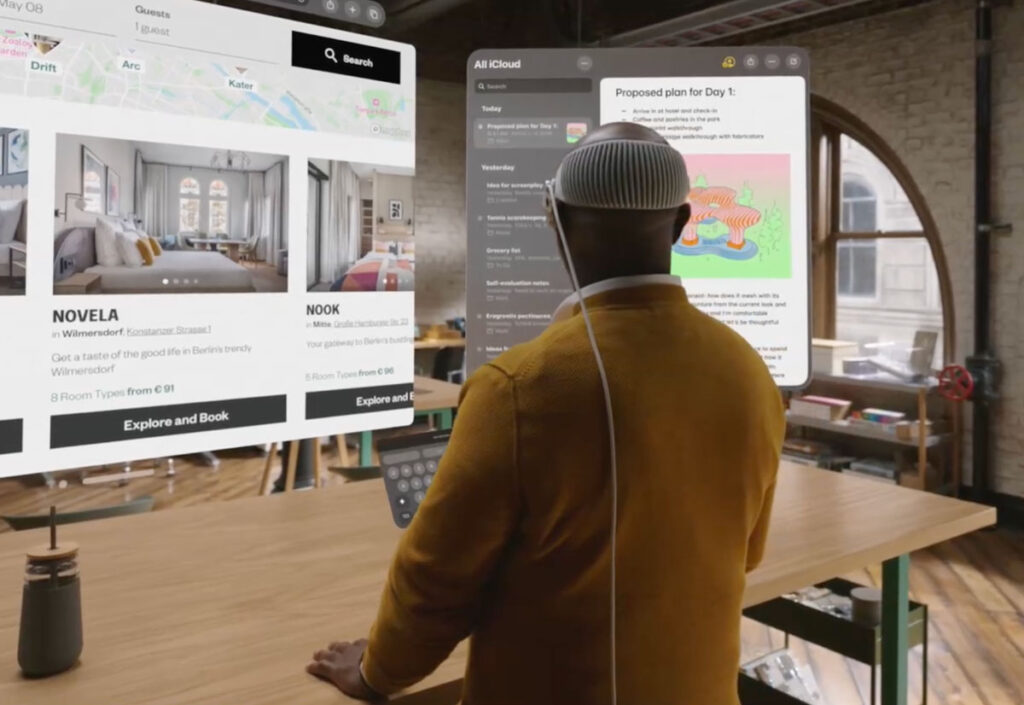 Apple has been preparing for the Vision Pro's launch by releasing various betas of its dedicated operating system and distributing development kits. These efforts aim to enable developers to create apps specifically designed for this new platform, ensuring a robust ecosystem at launch.
The Vision Pro is powered by visionOS, which offers a fully three-dimensional interface that users can control using the most natural human inputs: eyes, hands, and voice. This groundbreaking interface represents a significant departure from traditional monitor-based systems, pushing the boundaries of interactive technology.
To support the development community, Apple has established labs in multiple global locations, including Cupertino, London, Munich, Shanghai, Singapore, and Tokyo. Here, developers can test their Vision Pro apps and receive support from Apple engineers, ensuring a high-quality user experience. These labs are a testament to Apple's commitment to fostering an innovative and supportive ecosystem for its latest technology.
Developers have the opportunity to create unique experiences using the Vision Pro, leveraging familiar Apple frameworks such as Xcode, SwiftUI, RealityKit, ARKit, and TestFlight. This compatibility with existing Apple platforms allows for a seamless transition for developers looking to explore the capabilities of the Vision Pro.