PC sales plummet, Apple fares worst of all. The PC market has been struggling for months, but sales and shipments plummeted in the first quarter of 2023 and Apple suffers the most. Both IDC and Canalys say so, two of the main research companies whose data, although partially divergent, agree in defining a worrying situation for everyone, very worrying for Apple.
The production of MacBook Air 15″ panels would already be underway
Both Canalys and IDC estimate a decline in PC sales of between 29 and 33% year-on-year in the first quarter of 2023. This is a steeper fall than the one recorded this past holiday. However, this time around, none of the major brands escaped the worsening situation.
Runner-up HP was relatively lucky with a 24% drop in shipments: Lenovo in first place marks a 30% drop. Apple, which is in fourth place in sales, suffers an even greater decline, by as much as 40% (says IDC) or even 45% (according to Canalys). And even for the start of the new year, according to IDC, things aren't any better. Apple in the first three months of 2023 saw a decline between 7.2 and 8.2% compared to 2022, about 2.8 million fewer units shipped.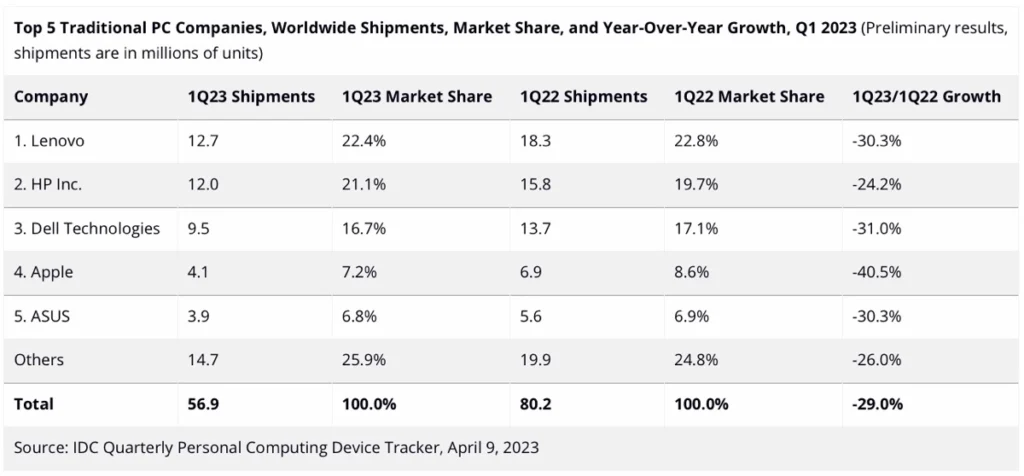 What is happening has several reasons. First, customers are hesitant to buy PCs in a currently turbulent economy, where inflation is soaring, and the remote work boom of the pandemic era is fading. Users either can't afford new machines or they already have ones they bought during the pandemic that turn out to still be viable.
Apple, according to some analysts, has had more difficulty than its competitors due to the strong incidence of the consumer market and the higher target in terms of product costs. TechCrunch also points out that Apple's transition to internal chips helped it avoid the tough times faced by Windows vendors in recent years but now that period is over. Customers who were intending to do so have in fact migrated their devices while everyone else is still at the window.
In fact, Apple has never had such a steep decline in sales in recent years. We must go back to the explosion of the dot com bubble to have such negative data for Apple.
However, analysts are optimistic. Canalys believes this is the worst decline the PC market will see in 2023, while both research firms expect a recovery as early as the second half of 2023. Old computers will need upgrades, including Chromebooks in schools, while companies will upgrade systems to Windows 11.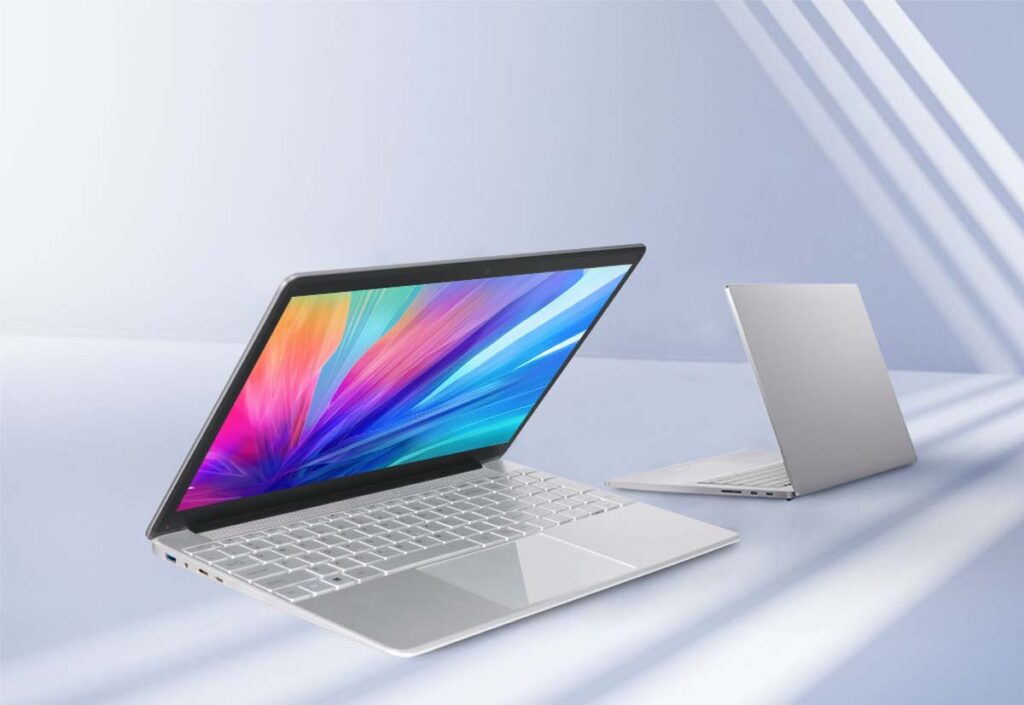 IDC also sees the ongoing slowdown as an opportunity for manufacturers to retool their supply chain to move some production outside of China. However, IDC warns that the PC industry could continue to struggle if the recession continues this year into 2024. While the steepest drops may be over, it could take a long time for the market to recover.
In the specific case of Apple it is expected that the release of new models, in particular new MacBook Air 13- and 15-inch, Mac Pro and the new iMacs will help improve the situation.