watchOS 10, all about the most important update of recent years. Among the operating systems that Apple updates every year there is also watchOS. This is the system that "moves" Apple Watch and which is closely linked to iOS, the iPhone operating system. Coinciding with the presentation of iOs 17 which will take place at WWDC 2023 which opens today, Monday 5 June, WatchOs will arrive at version 10. The interest around the new operating system is very high. According to most observers, in fact, we are facing the main update of recent years.
Apple says goodbye to activating the assistant with "Hey Siri"
It won't be a revolution in the strict sense from a functional point of view, but most likely from an interface point of view many things will change, some even taking a step back.
In this article we see what could be the main innovations made available to those who have an Apple smartwatch.
Let's start immediately by saying that watchOS 10 will have to be a rather important update, with several new features especially in the interface. That, at least, is Bloomberg's Mark Gurman's prediction.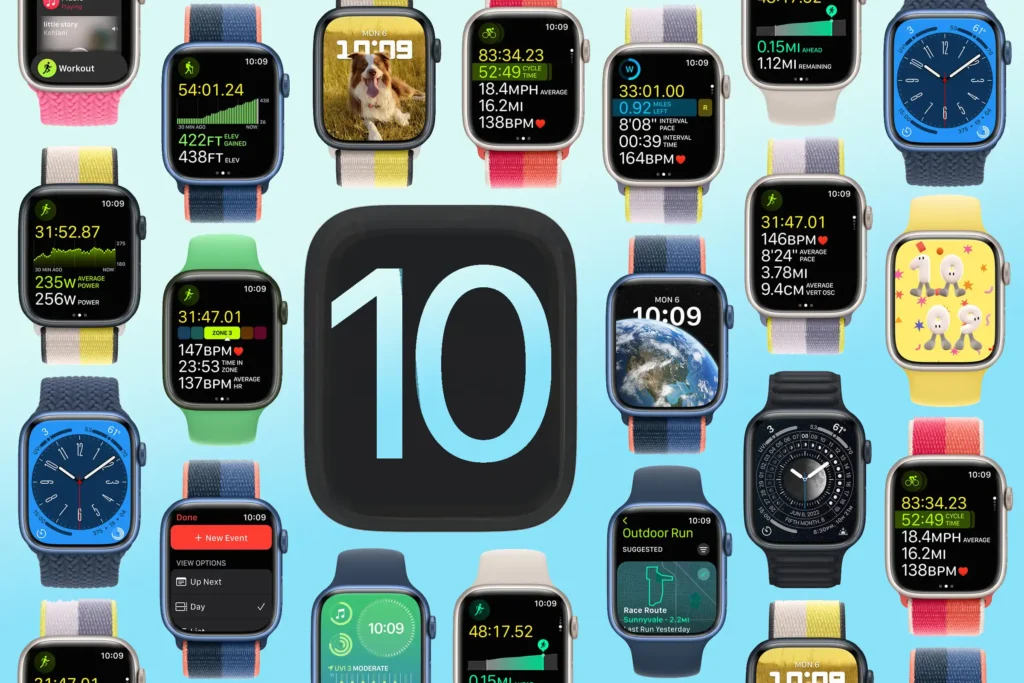 watchOS 10 features
To date, truth be told, Apple has changed relatively little to its wrist operating system. Since the introduction of the first Apple Watch, in fact, the graphical interface has been essentially the same, albeit with various refinements and improvements.
New Application Grid
But according to the precisions with watchOS 10 this will change and it will be the interface that will change. Apple would, in fact, be planning a major change to the way you interact with the watch by making it easier to navigate and even including folders for apps.
Widgets on Apple Watch
Widgets will continue to be one of the focal points of watchOS 10, with Apple reintroducing an interface similar to the "Glances" view used in previous versions of watchOS.
Widgets, in essence, should be shortcuts to access some information even more quickly and intuitively. Naturally, they should be interactive, in order to access as much information as possible, without necessarily having to open the reference app.
The interface of the widgets will resemble that of the Siri watch face, but will be available for use with any Apple Watch watch face. It will also be similar to the widget stacking feature available on the iPhone, which allows you to scroll through a list of widgets.
In short, Apple Watch owners could browse widgets for tracking activity, weather, stocks, calendar appointments and more, instead of opening individual apps.
Widget control will be performed by pressing the Digital Crown, allowing you to open the widget interface instead of the main screen.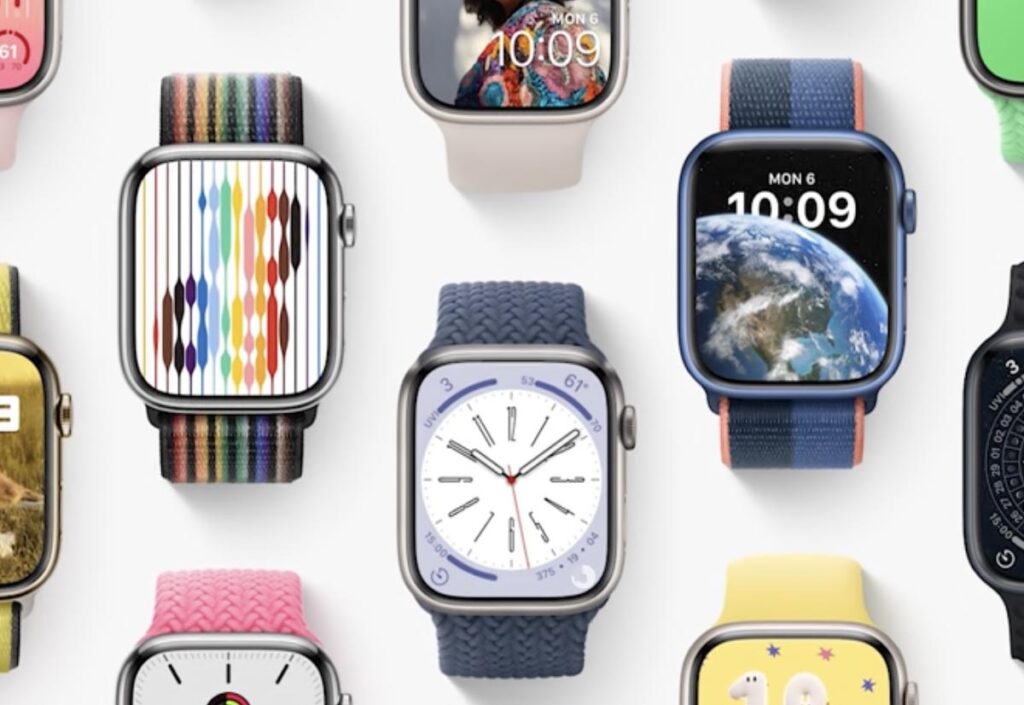 New app interface for larger screens
According to some recent rumors, the interface would be changed to adapt to the new larger displays. In particular that of Apple Watch Ultra but also those of Apple Watch 7. The current layout was born for screens (312 x 390 pixels at 326 ppi) that are no longer used today. For example, the 45mm Apple Watch 8 has a 352 x 430 pixel screen but even the smallest of the displays is 324×394 pixels. Apple Watch Ultra has a 410×502 pixel screen.
They would then change the interfaces of the main apps, although there is no detailed information on how this could be done. Furthermore, if there were to be such a change, it cannot be excluded that the same could also happen for the dials
Third party watch faces
Speaking of dials, the rumors point to an important novelty: with the opening to third-party dials, with watchOS 10 it could choose to open up to this novelty.
If you speculate that Apple is planning to add some of the "most requested features" to the iPhone, not just Apple watch faces on the Apple Watch, it's one of them as far as the Apple Watch is concerned.
WatchOs 10 and Apple viewer
The launch of the Apple viewer, which could be called Reality Pro, will have a repercussion on the entire Apple ecosystem. How it can affect the world of Apple Watch we don't know but it is certain that somehow the two devices will have to interact.
Even if it seems that the AR viewer is not destined, in fact, to necessarily depend on another device (as the Apple Watch depends on the iPhone), Apple will hardly miss the opportunity to make Reality Pro easier and more attractive to those who has already chosen another of his products.
For example, Apple Watch could function as a remote control or extension for apps, operate with wrist vibrations that match or complement visual cues, and so on.
If so, Watch Os 10 will have to bring some viewer management elements inside.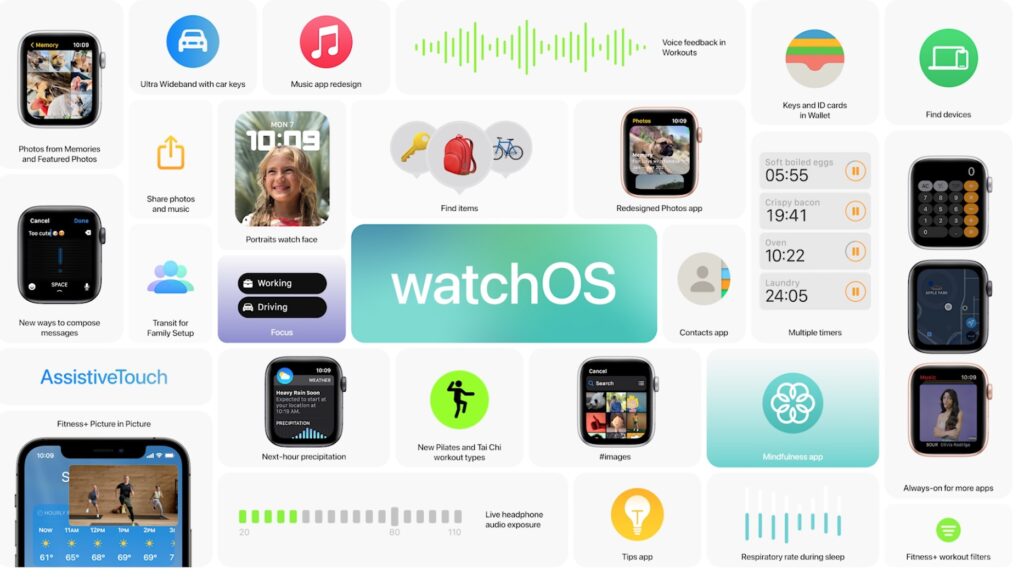 watchOS 10 compatibility
Of course, there is also compatibility to deal with. Just as not all iPhones are compatible with iOS updates, watchOS 10 will not be tireless on all Apple watches either.
There are (obviously) no official compatibility notes right now, but should the rumors be confirmed, the watchOS 10 update will be compatible with Apple Watch Series 4 and later, as it was for watchOS 9.
Launch date
watchOS 10 will be presented at the WWDC23 presentation keynote next June, therefore on June 5th. The operating system will likely be available to developers on the same day and then offered to public beta testers later this summer.
The definitive release of watchOS 10 will take place, however, in the autumn precisely in conjunction with the launch of new Apple Watch models.